Robo-Assisted Financial
Planning Tool
Know how healthy your financial portfolio is at the touch of a button.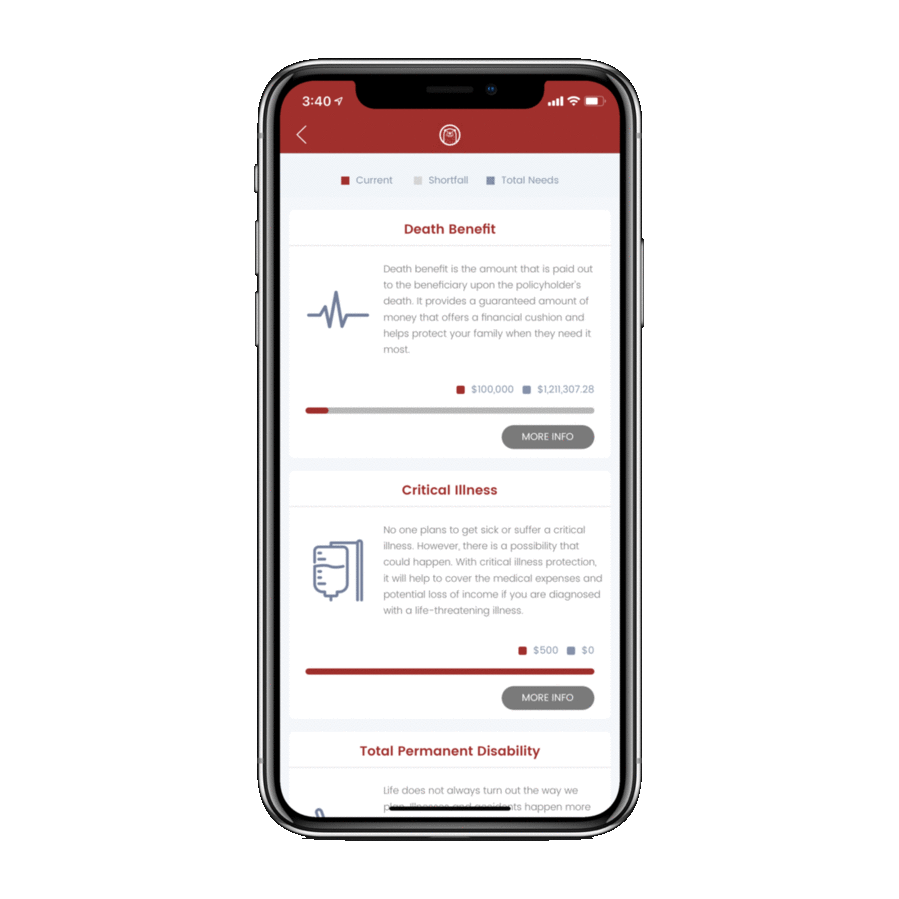 What We Do
Are you paying more than necessary? Is your current coverage suitable for your needs?
We review your current portfolio and give you an indication on how relevant and efficient your current portfolio is. In fact, we alert you when you overpay.
​
With everything going digital, we plan to use technology and data to change the game.
​
By bringing these tools online, we aim to save time for busy Singaporeans like you, who are too caught up with the hustle and bustle of life to meet up with a finance professional.
​
Insurance often goes unclaimed for various reasons, with ignorance being the key culprit.
​
We hope to revolutionise the insurance ecosystem by enabling users to share their portfolios with those closest to them, thereby reducing confusion and turmoil when tragedy strikes.
Review Your
Insurance Portfolio
Are you paying more?
We review your portfolio, give you an indication of how relevant and efficient your portfolio is, and alert you if you have overpaid.
Hear what others have to say!
This app is so efficient! It allows me to have an easier and faster overview of my portfolio. Real good app unlike typical apps which only allows you to consolidate policies from one company.
​
This app can consolidate all the company policies and do a thorough diagnosis! Solid! Totally recommend it!
​
​
- Stacy Tham, 28